Gotham teases The Joker and toys with all our emotions
|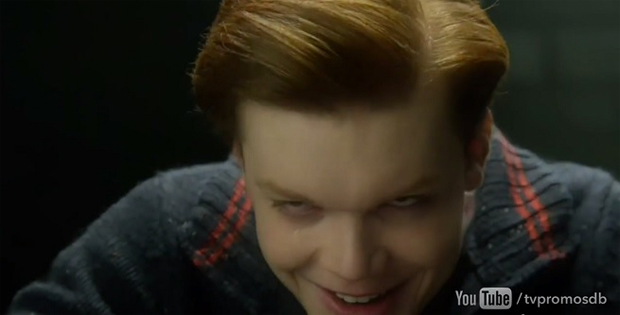 Gotham creator Bruno Heller recently stating that The Joker may appear before the end of Gotham's first season. A new preview for Episode 16 "The Blind Fortune Teller" reveals that The Joker could come sooner than expected.
Throughout the show's first season, the Joker has been teased several times. So it is possible that the teaser is simply a trick; whether the character is actually The Joker remains to be seen.
Gotham airs Monday nights at 8 p.m. ET/PT on FOX.
Comments
comments
; var s = document.createElement("script"); s.type= 'text/javascript'; s.src = "http://api.content.ad/Scripts/widget.aspx?" + qs; s.async = true; document.getElementById("contentad40480").appendChild(s); })();