Why Will Ferrell hit an NBA cheerleader in the face with a basketball
|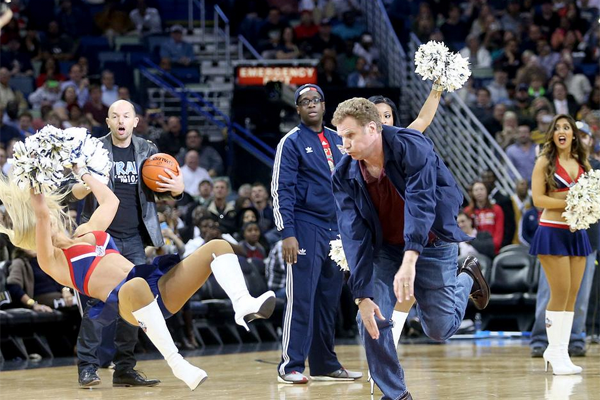 Yep, that's sure to leave a mark.
If you went to the New Orleans Pelicans and the Los Angeles Lakers game on Wednesday, you got a special surprise. You had the rare chance to see Will Ferrell nail a cheerleader in the face with a basketball. 
Will Ferrell showed up at intermission to attempt a half-court shot for a scene in the upcoming movie Daddy's Home. He didn't quite make the shot.
For the full effect, here is the Vine:
Comments
comments
; var s = document.createElement("script"); s.type= 'text/javascript'; s.src = "http://api.content.ad/Scripts/widget.aspx?" + qs; s.async = true; document.getElementById("contentad40480").appendChild(s); })();